Is anything more critical during a New York Winter or Summer than dependable temperature control?
If your HVAC system is unreliable, inefficient or downright unresponsive, we can help.
Air Cooling Energy has been installing and repairing HVAC units for over 20 years – more than enough time to know that quickly-dispatched service is a necessity.
Need your heat pump or air conditioning unit repaired today? No problem. We offer same-day service in many cases.
We know you can't control when your air conditioner or central heating will decide to go on the fritz. So we even take appointments on holidays and weekends.
It's all part of the Air Cooling Energy customer service.
We offer:
Repair
Service
Maintenance Contract
Emergency
Call today for details – 212-982-2488
We are Air Cooling Energy – an HVAC contractor in New York, NY with experience since 1990.
Air Cooling Energy the preferred heating contractor in New York!
Don't wait for the first snow to fall before calling the heating contractor. Think in advance, you should be prepared long before the winter comes, if you don't want to be surprised at the last moment. Are you ready to face the cold season? Air Cooling Energy can help you find the most energy efficient solution that will best fit your specific needs. There is no other HVAC service expert in the entire New York NY area that can match our high quality services and affordable prices at the same time. Most of the time, you will only be offered the advantage of one. That is not the case when working with our company. We strive to deliver the best possible services and leave our customers completely satisfied with our work.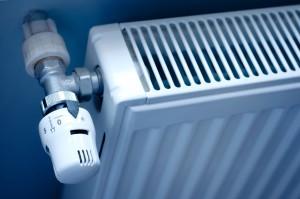 Installing, repairing and maintaining your heating units can surely be a difficult task. You will need skilled labor to get the job done right. Our experts have more than 23 years of experience in this field of service and are more than proficient when it comes to heating systems. We also offer expert AC system repair service. We use original parts, that come directly from the manufacturer, to carry out our repairs. The tools we use are also an important part of being able to deliver the outstanding results we do. Our knowledgeable technicians work with the most advanced equipment the industry has to offer.
Don't waste your time and money by calling any other heating contractors in New York NY. Air Cooling Energy has built an impeccable reputation for being the best service provider in this industry. We have many testimonials and a long list of satisfied customers ready to testify to our workmanship. Our company is fully licensed and insured, which is just further proof of our professionalism. Our work schedule is as follows – Monday to Friday from 8:00AM to 8:00PM. Make sure your place is warm during the cold months. Just call our hotline at 212-982-2488 to make an appointment and leave the rest to us.